Customer question: what's the difference between a suit jacket and a blazer/sports jacket?
The origins of the sports jacket were, as you would imagine, forged in upper class outdoor pursuits. The 'sporting' gent required a jacket that could survive the rough and tumble of excessive hunting, fishing and swigging from hip flasks. It often had a belt and buckle around the middle as well as elbow patches for comfort and hardiness respectively. Over time, those styles have evolved into hacking and hunting jackets, with the sports jacket now interpreted as an informal garment worn with casual trousers (rather than suit trousers).
The blazer, on the other hand, heralds from the British Navy. It was traditionally double breasted, with metal buttons, and made from a special type of twill called a serge. The classic navy blue blazer still lives on today (in single or double breasted) and is best worn in the summer with a pair of light cotton trousers.
As time has passed and we are no longer bound by such sartorial rules, the two jacket styles have blurred almost without boundary. The differences between blazers/sports jackets and suit jackets, however, are still quite distinctive. Below are our guidelines:
Cut – a blazer is often cut a little looser than a suit jacket to allow for layering. There may also be a steeper cutaway at the front of the skirt (pictured above – below the bottom button), although this may vary depending on the house style of the tailor. We started offering the option recently and we think it looks great.
Construction – generally, a blazer is constructed using softer raw materials eg. softer shoulder pads, finer canvas (or no canvas at all). The result is a more relaxed drape, for a less formal look.
Cloth – classic blazer cloths include corduroy, tweed, velvet… and you're more likely to see a blazer in an unusual cloth than a full suit – although lines have blurred significantly in recent times as people have started to wear suits outside the office and experiment more.
Features – whilst a suit jacket follows certain guidelines, a blazer need not. Coloured buttons, patch pockets, contrast coloured collars and many other feature options are all possible. At K&A they're encouraged!
In conclusion: a brazen blazer can be toned down with a somber pair of trousers. A suit cannot. Have fun or keep it conservative, the choice is entirely yours…
Below is a small selection of some of the blazers/sports jackets we have made in the past: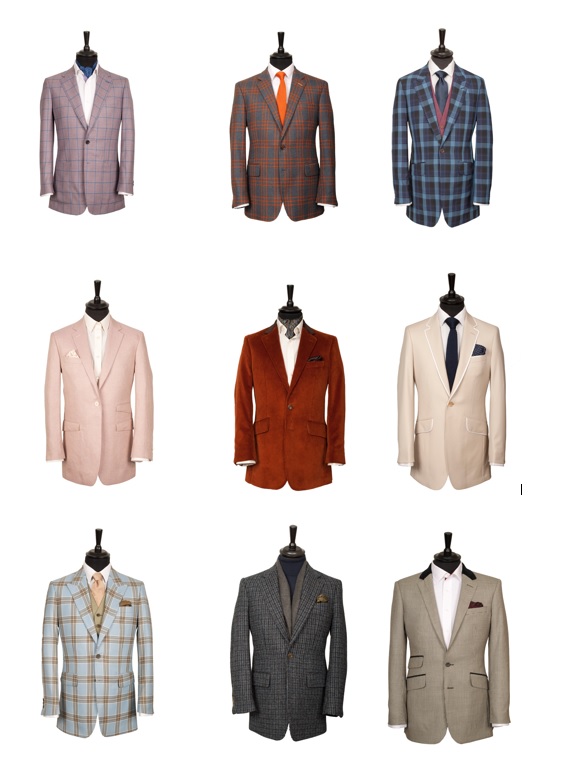 Feeling inspired? If you'd like to find out more about our blazers and sports jackets please get in touch. We would be happy to discuss your individual needs.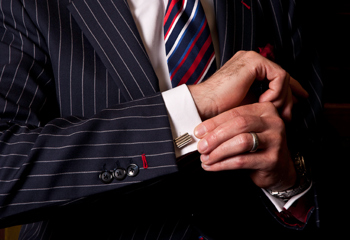 12 September 2019
The term 'pinstripe' refers to the very thin, parallel lines that run through a cloth, contrasting with the main colour. Taken at face value, it would seem to be a fairly bland description of a simple fabric pattern. But the history of the pinstripe suit is anything from bland and, indeed, the suit itself has a host of connotations attached to it.
Style Tips & Advice
Style History
27 August 2019
The new Peaky Blinders series is back with a bang and we're not just talking about the storylines. As ever, Tommy and his crew look as sharp as the razor blades the real-life Peaky Blinder gang were rumoured to stitch into the peak of their flat caps.
Style Tips & Advice
Celebrity Style
Style History
23 August 2019
Nothing pulls an outfit together more than the addition of an overcoat. It's been a staple in the fashion landscape for years and has recently had something of a resurgence in the public imagination...
Style Tips & Advice
Celebrity Style
Style History