Icon of the Month – Shia Laboeuf
Never far from controversy, the volatile but hugely talented Hollywood actor was in the papers again this month – accused (again) of plagiarism. Regardless of his bizarre antics, no one can deny that Shia LaBeouf has great style. Indeed, this is not his first appearance in The Stitch (he appeared as a relative unknown next to Michael Douglas in Issue 2, when we covered the Wall Street sequel). For a man with a wild reputation, his suit choices are actually quite reserved. LaBoeuf tends to favour a well cut, 2 button business suit in grey or blue, paired with a club tie – regardless of whether it's on the red carpet… or at one of his many court appearances!
Below is a selection of our favourite suits from his clearly abundant collection!
Feeling inspired? If you've seen something you like and you'd like it made for you please do not hesitate to get in touch.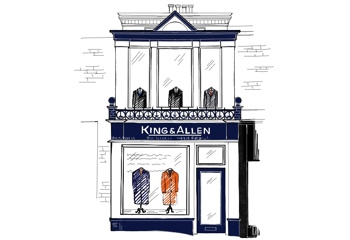 26 May 2020
Following the announcement by the Prime Minister on the 25th May, we will be reopening our Surbiton, Liverpool Street and Wilmslow stores on the 16th June.
King & Allen News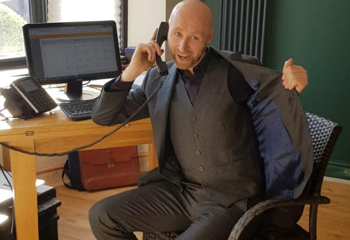 15 May 2020
We've put  together a brief guide and some resources for what to do once you've decided on a new date for your big day.
Style Tips & Advice
Weddings
14 May 2020
While we look forward to re-opening and helping you all find your fit for your special day, we also thought it might bring a smile to our follower's faces to see how some people have kept their lockdown weddings and celebrations going.
Style Tips & Advice
Weddings