Icon of the Month – Tom Hardy
As the star of Mad Max: Fury Road , Tom Hardy is Hollywood's man of the moment. What makes him so beguiling as an actor is his volatility, and if the rumours are true his wild man persona on film is merely an extension of his real world self. But in a movie world brimming with polite, charming English actors, it's this sense of danger that surrounds him that sets him apart.
His style is a complement to his image – at times larger than life, at times dark and brooding – but always overtly masculine. Whilst he has been spotted in bold 3 piece country checks, his typical suit choices are dark, well-tailored and understated. As Donatella Versace once said of him: "He wears suits in a way that makes you want to see what's underneath, which is how tailoring should be, right?"
Feeling inspired? If you would like to find out more about our bespoke tie service then do not hesitate to get in touch.
Call 0800 0274430 or contact us here for more information about King & Allen. We have fitting locations in London:Liverpool St, Wilmslow and Surbiton. We also take consultations on Savile Row, by appointment only,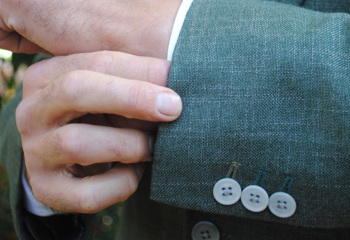 29 January 2020
As you may or may not know, King & Allen have been making suits for our vegan clients for the past few years. A vegan suit is, put simply, a suit made using no animal products.
Style Tips & Advice
King & Allen News
Vegan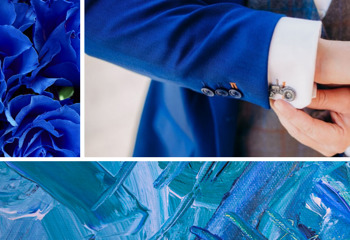 28 January 2020
With blue set to be more popular than ever for weddings this year, find out how to incorporate this timeless and calming hue into your big day, starting with a fabulous suit.
Style Tips & Advice
Weddings
16 January 2020
What's not to love about a wedding in the country? It's quintessentially British (think Four Weddings) and it's the perfect way to embrace the great outdoors in a relaxed environment. No wonder so many of us are opting to tie the knot in a rural setting.
Style Tips & Advice
Weddings
Country Style