Style advice for 2014 – Accessories
This year we are seeing a return to classic British style, with gentlemen dressing like gentlemen.  The conservative formality of the recession is dwindling and men's style is starting to show a little flare once again.  We explored this topic earlier in the year with regard to the suits when we looked at the rise in popularity of flannel, classic checks and double breasted… today we're looking at the finishing touches that turn a great looking suit into a magnificent looking outfit.
The key to accessorising a suit stylishly up is to do it without ostentation – so to look towards the accessories of a more 'classic' era is always a good idea. Many of the items in this list first came to prominence in the mid-twentieth century, but are now having a major resurgence.  The key colour to compliment this classic look is gold. Gold accessories are rare (which is part of the attraction) and embody the sophisticated, refined aesthetic that is so popular at the moment.
Below are 7 of our favourites:

1. The Classic Collar Bar
A collar bar requires you to own a shirt which has a small hole sewn in to each collar, but the effect is really stylish (K&A offer this shirt option for no extra charge)

2. Clip-on Collar Bar
A clip on collar bar can be added to any shirt, but the collar will need to be fairly large and cannot be too wide spread (we can advise you on the best collar options):

3. Matching Sets
Matching your cufflinks to your tie bar or tie pin is a lovely touch. The sets are rare and therefore speak volumes
A note on tie pins: where possible try and create a protruding tie. It adds to the effect.

4. Gold and Pearl
The addition of pearl adds a simple, neutral colour and a further touch of class.

5. Rose Gold
Rose gold is extremely popular at the moment. This tie bar is shorter to compliment a narrower tie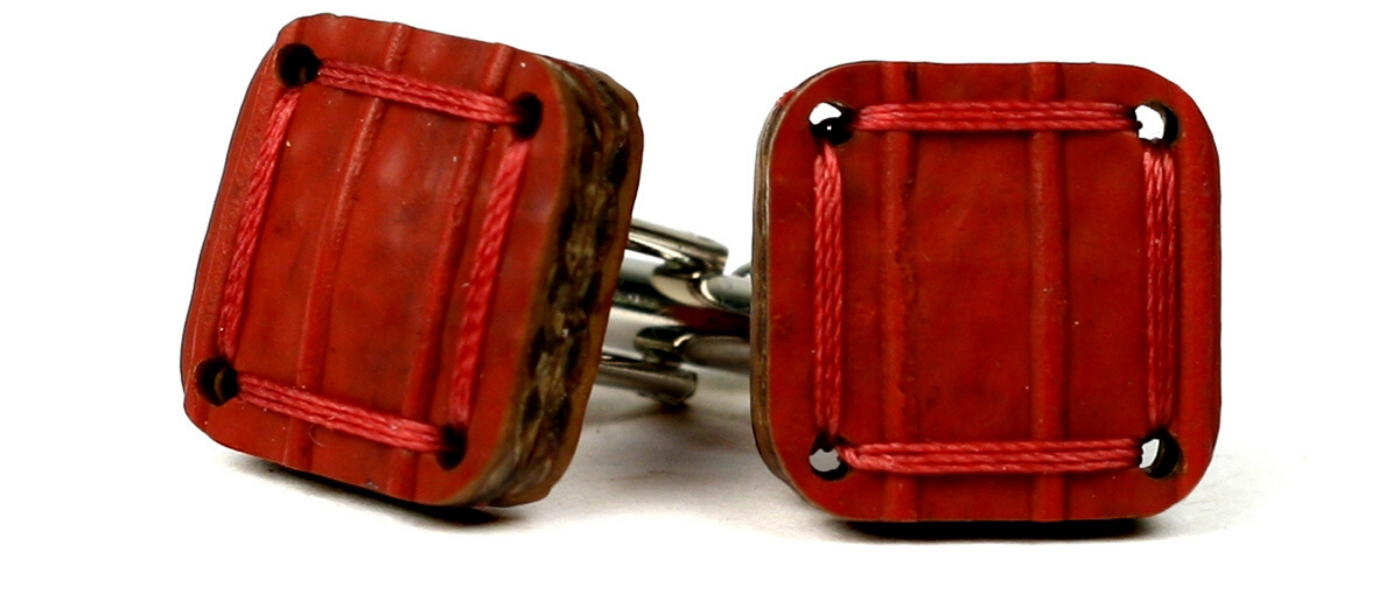 6. Chunky Cufflinks
Solid, chunky cufflinks look great with a simple, traditional suit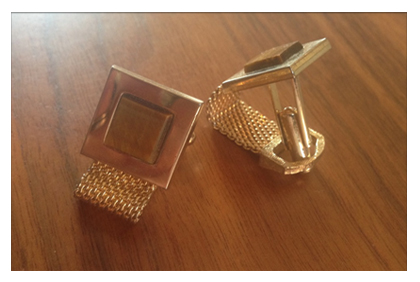 7. "Old School" Cufflinks
"Old school" cufflinks with stripes or crests look great with a traditional three piece suit. Quick quiz – can you name the school?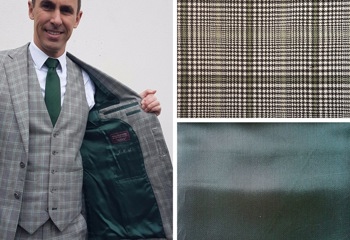 11 October 2021
The lining of the suit is often overlooked but, at King & Allen, this is often one of the most fun moments for our customers. 'The lining choice is a chance for you to show some flair,' says Jake Allen, 'even if your suit is quite plain, the lining can really liven it up and show off your individuality.' We've outlined some cloth and lining pairings below, to give you some inspiration for your next suit!
Style Tips & Advice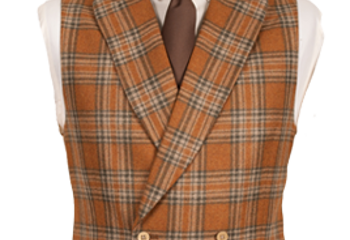 11 October 2021
Now the seasons have turned and autumn is in full swing, it's time to delve a little deeper into the upcoming trends of the next few months. Our linens and cottons are safely packed away and it's now the perfect opportunity to look at what additions we can add to the wardrobe to get us through the cold winter months.
Style Tips & Advice
11 October 2021
When Daniel Craig stepped out for the premiere of 'No Time to Die,' wearing a pink, double-breasted, velvet tuxedo jacket, it caused a sartorial moment that we haven't seen for some time. At King & Allen, we have been fans of the pink suit for a number of years, so we were over the moon to see James Bond himself embracing this vibrant and multi-faceted colour. Read on to see how you can incorporate more pink into your suit wardrobe and how to get the Daniel Craig look...
Style Tips & Advice
Weddings