Personalise Your Suit with Border Details
Last month we touched on some of the wide range of options available in the design of a bespoke suit. This month we are focussing on borders…
Adding a special finish to the edge of the suit – such as…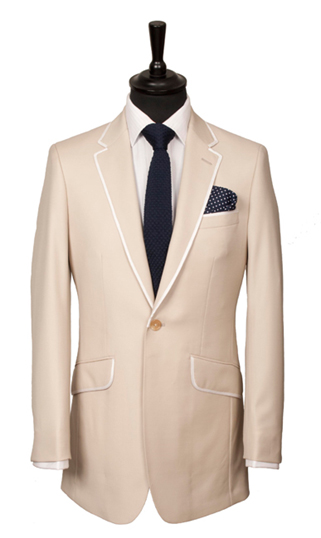 All the above can make a make a significant difference to the overall look of the finished garment.
You may wish to doff your cap to a bygone era of tailoring and have the wonderful gauntlet cuffs pictured on this dinner suit: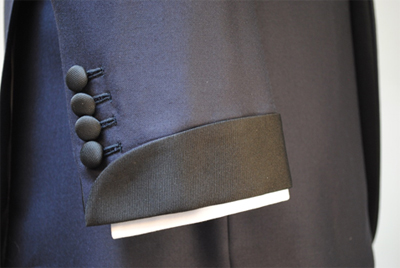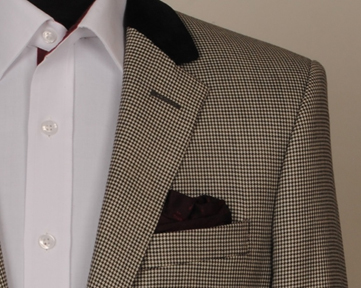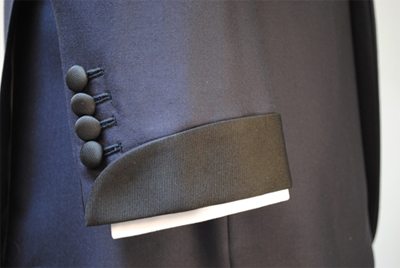 On the other hand, some options are more understated and can only be seen under closer inspection – such as stab stitching,
On this occasion the differences are subtle, but you know they're there – and that's what counts.
Call 0800 0274430 or contact us here for more information. We have fitting locations in London: Liverpool St, Savile Row and Charing Cross; Nottingham; Leeds; Wilmslow and Surbiton. We also have a new store in Amersham.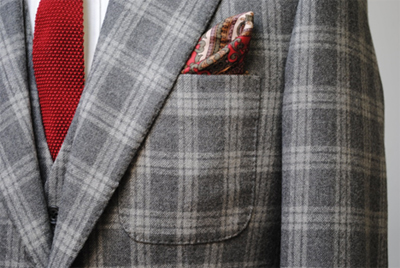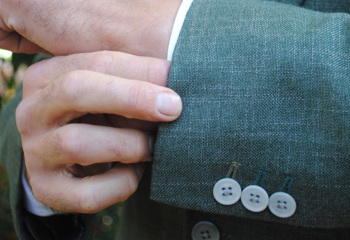 29 January 2020
As you may or may not know, King & Allen have been making suits for our vegan clients for the past few years. A vegan suit is, put simply, a suit made using no animal products.
Style Tips & Advice
King & Allen News
Vegan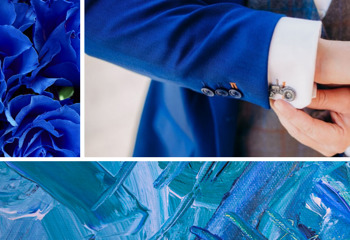 28 January 2020
With blue set to be more popular than ever for weddings this year, find out how to incorporate this timeless and calming hue into your big day, starting with a fabulous suit.
Style Tips & Advice
Weddings
16 January 2020
What's not to love about a wedding in the country? It's quintessentially British (think Four Weddings) and it's the perfect way to embrace the great outdoors in a relaxed environment. No wonder so many of us are opting to tie the knot in a rural setting.
Style Tips & Advice
Weddings
Country Style