Myth busting – The truth about the 'Super' number
The 'Super' rating on cloth refers to the width of the fibre in microns. It is therefore an indicator (but by no means a measure) of quality and performance. The finer the wool is spun the thinner it is in microns and the higher the Super number – indicating that it will feel very soft. However, the high number also indicates that the cloth will be more delicate and therefore require more care be taken when wearing.
Beware – a Super number is not directly related to value. For example, a blend of wool and polyester could have a high S number – and still be a low quality cloth!
Most King & Allen clients opt for a Super 100 or Super 120 pure wool worsted (around 18 microns wide) – which offers the balance of comfort, durability and value for money.
Where does the S Number originate from?
Traditionally wool length is measured in yards. The S number is the amount of 560 yard (512m) lengths (traditionally known as 'hanks') that 1 pound (0.45kg) of wool will produce.
A fibre that yields 100 hanks has an S number of 100.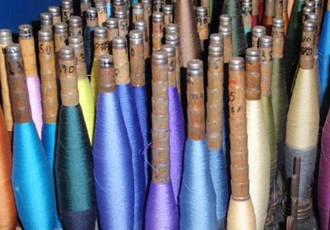 Call 0800 0274430 or contact us here for more information. We have fitting locations in London: Liverpool St, Savile Row and Charing Cross; Nottingham; Leeds; Wilmslow and Surbiton. We also have a new store in Amersham.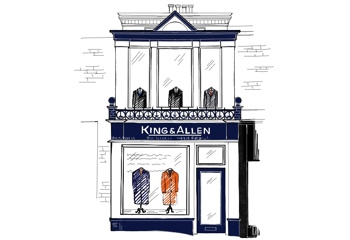 26 May 2020
Following the announcement by the Prime Minister on the 25th May, we will be reopening our Surbiton, Liverpool Street and Wilmslow stores on the 16th June.
King & Allen News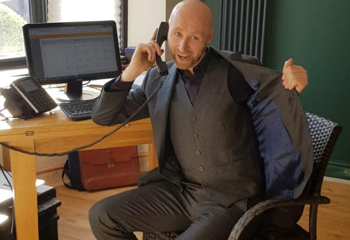 15 May 2020
We've put  together a brief guide and some resources for what to do once you've decided on a new date for your big day.
Style Tips & Advice
Weddings
14 May 2020
While we look forward to re-opening and helping you all find your fit for your special day, we also thought it might bring a smile to our follower's faces to see how some people have kept their lockdown weddings and celebrations going.
Style Tips & Advice
Weddings