King & Allen Icon of the Month – Sam Lambert
Sam Lambert is an individual who's style is always on point; he never looks out of place but always creates a statement. He spent years studying tailoring (he is now the co-founder of the creative movement Art Comes First) – which is evident in his own personal look.
Everything he wears has been greatly thought out, yet looks so effortless. When it comes to bespoke suits, it is all about personal identity. Lambert reminds us that we must project the best version of ourselves and there's no better way of doing it sartorially than with a bespoke suit – a garment whose sole intention is to reflect the wants and needs of its wearer..
Lambert likes to combine different textures and prints within his overall look. He uses an extensive range of fabrics to keep his look fresh. He also accents his outfits with bold colours – whether it is a statement tie or a cable knit. He uses bespoke tailored garments as his main staple and he is a great source of inspiration when renewing your wardrobe.
Call 0800 0274430 or contact us here for more information. We have fitting locations in London: Liverpool St, Savile Row and Charing Cross; Nottingham; Leeds; Wilmslow and Surbiton. We also have a new store in Amersham.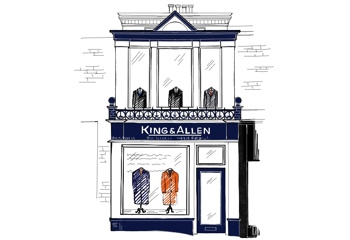 26 May 2020
Following the announcement by the Prime Minister on the 25th May, we will be reopening our Surbiton, Liverpool Street and Wilmslow stores on the 16th June.
King & Allen News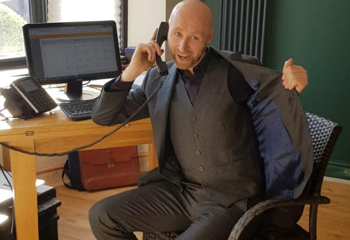 15 May 2020
We've put  together a brief guide and some resources for what to do once you've decided on a new date for your big day.
Style Tips & Advice
Weddings
14 May 2020
While we look forward to re-opening and helping you all find your fit for your special day, we also thought it might bring a smile to our follower's faces to see how some people have kept their lockdown weddings and celebrations going.
Style Tips & Advice
Weddings