King & Allen Icon of the Month – Sam Lambert
Sam Lambert is an individual who's style is always on point; he never looks out of place but always creates a statement. He spent years studying tailoring (he is now the co-founder of the creative movement Art Comes First) – which is evident in his own personal look.
Everything he wears has been greatly thought out, yet looks so effortless. When it comes to bespoke suits, it is all about personal identity. Lambert reminds us that we must project the best version of ourselves and there's no better way of doing it sartorially than with a bespoke suit – a garment whose sole intention is to reflect the wants and needs of its wearer..
Lambert likes to combine different textures and prints within his overall look. He uses an extensive range of fabrics to keep his look fresh. He also accents his outfits with bold colours – whether it is a statement tie or a cable knit. He uses bespoke tailored garments as his main staple and he is a great source of inspiration when renewing your wardrobe.
Call 0800 0274430 or contact us here for more information. We have fitting locations in London: Liverpool St, Savile Row and Charing Cross; Nottingham; Leeds; Wilmslow and Surbiton. We also have a new store in Amersham.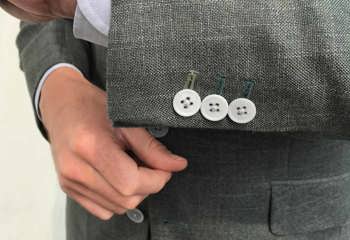 07 November 2019
November is World Vegan Month, when vegans around the world celebrate their lifestyle choice and champion others to do the same. And it seems more and more of us are making the switch. In 2018, there were 3.5 million registered vegans in the UK, up from around 540,00 in 2016, according to a study by The Vegan Society, which just happens to be celebrating its 75th birthday in 2019.
Style Tips & Advice
Celebrity Style
28 October 2019
When it comes to style superstars, there is none more seminal, more chameleon-like and more innovative than David Bowie. As you may remember, we included the iconic star's ever-evolving look in our recent blog post on the suits that rocked. That's why we were over the moon when Professor of Film and Cultural Studies, Dr Will Brooker, approached us to make a copy of Bowie's legendary mustard-yellow suit.
Celebrity Style
King & Allen News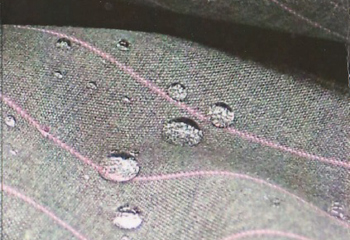 27 October 2019
Creating the perfect suit starts with a high-quality fabric. That's why we work closely with renowned  luxury cloth merchant, Holland & Sherry, to make sure we have the world's best possible cloths available for our clients. While we place great value on traditional methods – for example some of Holland & Sherry's pattern weaving hasn't changed in 200 years – we also believe in keeping one eye firmly on the very latest bespoke tailoring technologies.
Style History
King & Allen News