King & Allen Icon of the Month – Sam Lambert
Sam Lambert is an individual who's style is always on point; he never looks out of place but always creates a statement. He spent years studying tailoring (he is now the co-founder of the creative movement Art Comes First) – which is evident in his own personal look.
Everything he wears has been greatly thought out, yet looks so effortless. When it comes to bespoke suits, it is all about personal identity. Lambert reminds us that we must project the best version of ourselves and there's no better way of doing it sartorially than with a bespoke suit – a garment whose sole intention is to reflect the wants and needs of its wearer..
Lambert likes to combine different textures and prints within his overall look. He uses an extensive range of fabrics to keep his look fresh. He also accents his outfits with bold colours – whether it is a statement tie or a cable knit. He uses bespoke tailored garments as his main staple and he is a great source of inspiration when renewing your wardrobe.
Call 0800 0274430 or contact us here for more information. We have fitting locations in London: Liverpool St, Savile Row and Charing Cross; Nottingham; Leeds; Wilmslow and Surbiton. We also have a new store in Amersham.
16 January 2020
What's not to love about a wedding in the country? It's quintessentially British (think Four Weddings) and it's the perfect way to embrace the great outdoors in a relaxed environment. No wonder so many of us are opting to tie the knot in a rural setting.
Style Tips & Advice
Weddings
Country Style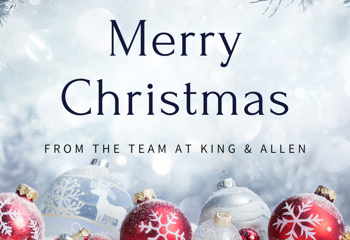 28 November 2019
To get you in the festive mood, we asked our four King & Allen consultants to tell us about their 2019 festive outfit (hint: they all involve a suit) and share their style tips for the perfect party mood...
Style Tips & Advice
King & Allen News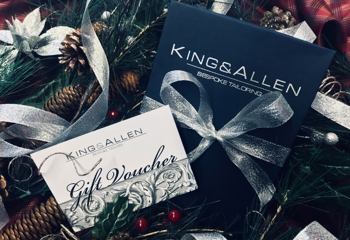 25 November 2019
It's been dubbed the Blue Planet effect - spurred on by Swedish teenage environmental activist Greta Thunberg and the rise of Extinction Rebellion. We are, of course, talking about growing consumer concern about issues such as single-use plastic and climate change...
Style Tips & Advice
Accessories
King & Allen News