The K&A Guide to dressing for a hot date!
Love it or hate it, Valentine's Day is impossible to avoid. This year, why not embrace it and use it as an excuse to take someone you love (or would like to love!) out on a hot date. Whether you're trying to create that all important first impression, or you just want to remind your partner that you've 'still got it', it's important that you're dressed to perfection.
Here are our top 5 Do's and Don't's for dressing to impress on a date:
Do
1. Keep the suit classic – this is no time to be breaking fashion boundaries, unless you're 100% confident your date will approve. A well fitted two piece (one or two button) in a fairly conservative style is ideal to create a good first impression. Navy blue is the best colour for portraying warmth and establishing trust.
2. Add a twist. Show you've got some style! A pocket square is ideal for this as it adds a flash of colour. Or if you're wearing a tie you could add a tie pin or a collar bar.
3. Match your socks to another colour that you're wearing eg pocket square or tie.
4. Shine your shoes. It's the little differences that often count the most.
5. Groom: Wash, shave, brush, snip, pluck. Do what you need to do! That way you don't have to worry about any stray hairs.
Don't
1. Wear the suit you clearly wear in the office. You should own a suit that you wear for weddings and other social occasions. Wear that. If you don't own a lounge suit and you're dating you need to see us urgently!
2. Wear a loud shirt. A clean crisp white shirt is all you need.
3. Wear anything that's going to make you feel hot. Sweaty is not sexy. If in doubt, layer. You just need to make sure that your bottom later is as sharp, clean and crisp as your top.
4. Combine your scents. They will inevitably clash. Only one product should smell and that's your aftershave.
5. Experiment. This is not the night to be trying a style for the first time. Wear a look you've worn before and you know you feel comfortable with.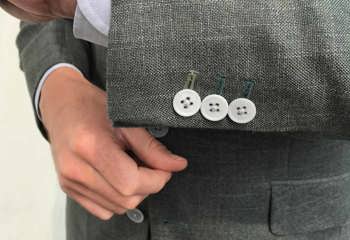 07 November 2019
November is World Vegan Month, when vegans around the world celebrate their lifestyle choice and champion others to do the same. And it seems more and more of us are making the switch. In 2018, there were 3.5 million registered vegans in the UK, up from around 540,00 in 2016, according to a study by The Vegan Society, which just happens to be celebrating its 75th birthday in 2019.
Style Tips & Advice
Celebrity Style
28 October 2019
When it comes to style superstars, there is none more seminal, more chameleon-like and more innovative than David Bowie. As you may remember, we included the iconic star's ever-evolving look in our recent blog post on the suits that rocked. That's why we were over the moon when Professor of Film and Cultural Studies, Dr Will Brooker, approached us to make a copy of Bowie's legendary mustard-yellow suit.
Celebrity Style
King & Allen News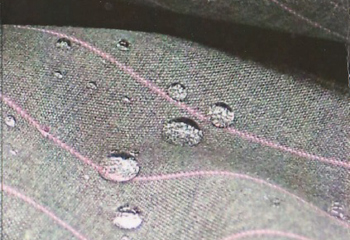 27 October 2019
Creating the perfect suit starts with a high-quality fabric. That's why we work closely with renowned  luxury cloth merchant, Holland & Sherry, to make sure we have the world's best possible cloths available for our clients. While we place great value on traditional methods – for example some of Holland & Sherry's pattern weaving hasn't changed in 200 years – we also believe in keeping one eye firmly on the very latest bespoke tailoring technologies.
Style History
King & Allen News