The K&A Guide to dressing for a hot date!
Love it or hate it, Valentine's Day is impossible to avoid. This year, why not embrace it and use it as an excuse to take someone you love (or would like to love!) out on a hot date. Whether you're trying to create that all important first impression, or you just want to remind your partner that you've 'still got it', it's important that you're dressed to perfection.
Here are our top 5 Do's and Don't's for dressing to impress on a date:
Do
1. Keep the suit classic – this is no time to be breaking fashion boundaries, unless you're 100% confident your date will approve. A well fitted two piece (one or two button) in a fairly conservative style is ideal to create a good first impression. Navy blue is the best colour for portraying warmth and establishing trust.
2. Add a twist. Show you've got some style! A pocket square is ideal for this as it adds a flash of colour. Or if you're wearing a tie you could add a tie pin or a collar bar.
3. Match your socks to another colour that you're wearing eg pocket square or tie.
4. Shine your shoes. It's the little differences that often count the most.
5. Groom: Wash, shave, brush, snip, pluck. Do what you need to do! That way you don't have to worry about any stray hairs.
Don't
1. Wear the suit you clearly wear in the office. You should own a suit that you wear for weddings and other social occasions. Wear that. If you don't own a lounge suit and you're dating you need to see us urgently!
2. Wear a loud shirt. A clean crisp white shirt is all you need.
3. Wear anything that's going to make you feel hot. Sweaty is not sexy. If in doubt, layer. You just need to make sure that your bottom later is as sharp, clean and crisp as your top.
4. Combine your scents. They will inevitably clash. Only one product should smell and that's your aftershave.
5. Experiment. This is not the night to be trying a style for the first time. Wear a look you've worn before and you know you feel comfortable with.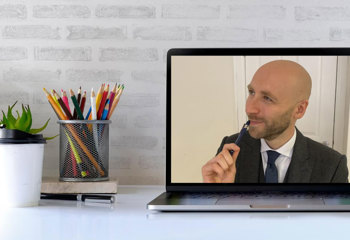 20 July 2020
In the past few months, in light of the Coronavirus pandemic, there has been a dramatic shift in the world of work. A lot of businesses have chosen to keep their staff working from home and, with Zoom and other platforms reporting a massive uptake in daily users, video conferencing apps have come into their own...
Style Tips & Advice
Business Style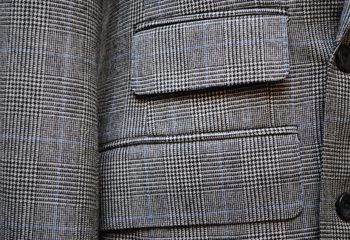 17 July 2020
Small. Utilitarian. Inconspicuous. The pocket doesn't exactly engender a lot of attention from designers, stylists and the fashion world as a whole. And yet, the history of the pocket goes back thousands of years...
Style History
16 July 2020
At King & Allen, we are big fans of mixing and matching our suits. So imagine our joy and delight when we discovered the Italian art of 'Spezzato.'
Style Tips & Advice