Suit Style Predictions for 2013
2013 is going to be another great year for men's tailoring. The more de rigour it becomes to look smart and wear great clothes, the more men will have the opportunity to experiment without feeling like they're trying too hard. With this in mind I have picked out three of my favourite new looks for 2013 that I feel balance the classic with the contemporary – that so exemplifies the style of the King & Allen man.
1. Bold checks and unique patterns in classic cuts.
The trend is very much towards patterned designs in a country 'style' but not necessary in classic country colours. These cloths would have traditionally been only found in a weight that was impractical for common, year round use (such as tweed). These patterns can now be found (if you look hard enough) in medium (10-11oz weights). This is exemplified by our Dashing Tweeds range, an example of which I wore at my recent wedding:
and Jake (Allen) had a more conservative, but equally stylish, work suit commissioned recently :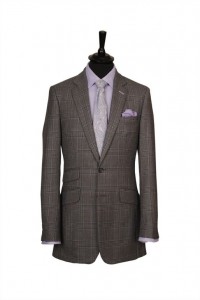 For general information on check suits click here, or if you're particularly interested in Prince of Wales check click here.
2. High gorge Double Breasted Jackets
The gorge is the point where the collar meets the lapel, so a high gorge double breasted jacket is particularly formal and would inevitably have at least 4 (but possibly 6) front buttons. The result is an almost military style. As a suit it's extremely conservative but if worn as separates (ie with different trousers) the result is striking and quite original. This is essentially double breasted worn as a blazer. This look is especially effective if you are tall and slim.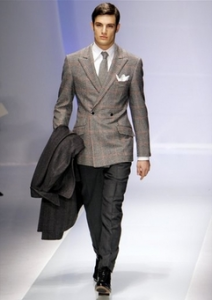 3. Pin stripes, with a modern, post banker-bashing twist.
Pin stripes have come out from behind the sofa. The tents outside St Paul's have long since moved on, and it now transpires that the financial crisis may not have been "all their fault" after all. As a result the proudest bastion of the bespoke suit can once again show his chalk lined face. But there's a difference – men have discovered style in the last few years and it shows in their tie choices, the addition of the pocket square, the width of the lapels and the cut of the jacket. Pin stripes are modern again, thanks to some well thought out cutting and styling. But pinstripe does not suit all body shapes, so seek advice (from your tailor ideally) before taking the plunge.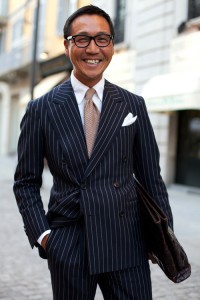 For more information about what style of stripe might work for you click here.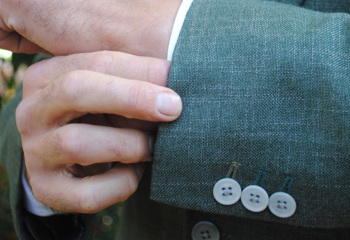 29 January 2020
As you may or may not know, King & Allen have been making suits for our vegan clients for the past few years. A vegan suit is, put simply, a suit made using no animal products.
Style Tips & Advice
King & Allen News
Vegan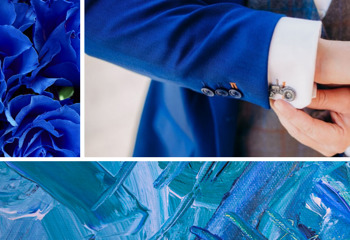 28 January 2020
With blue set to be more popular than ever for weddings this year, find out how to incorporate this timeless and calming hue into your big day, starting with a fabulous suit.
Style Tips & Advice
Weddings
16 January 2020
What's not to love about a wedding in the country? It's quintessentially British (think Four Weddings) and it's the perfect way to embrace the great outdoors in a relaxed environment. No wonder so many of us are opting to tie the knot in a rural setting.
Style Tips & Advice
Weddings
Country Style