Gary Barlow and his X Factor Suits
Usually we wouldn't lower the tone of From the Cutting Room Table by discussing the X Factor. However, it has been brought to my attention by a few of my (mainly female) friends how good some of the suits look this series… so I did some investigation…
For the most part we can dismiss the contestants' sartorial attempts completely. Teeny boppers in Topman is not King & Allen's style at all. Instead I would like to focus on the 'adults' of the show – most specifically Gary Barlow and Dermot O'Leary, who every week have been consistently producing some great looks that King & Allen customers would do well to emulate.
Below are some highlights of Gary Barlow's appearances on the show. A feature on Dermot O'Leary will appear in a future post…
This is a great example of how to take a classic cut and give it a modern twist. The high cut double breasted jacket has an almost military look to it, and to pair it with black trousers makes the look even more individual. The collar pin on the shirt is also a lovely touch.
December's edition of the King & Allen e-magazine, The Stitch, focuses on country checks and here is a great example of one in mid brown. The cut is classic with a hint of mod. It's a simple two button notch collar, but with very narrow lapels, a short cut jacket and very slim trousers. The fit of this suit isn't great as you will tell from the shoulders, sleeves and trousers, but the overall look is interesting and suits his colouring.
It's a brave man who can pull off a midnight blue smoking jacket but if you ever want to look like a million dollars at an evening event this is the garment to go for. The cut is simple (as it should be). The fit is excellent. The pocket square completes the look beautifully.
Another dashing check – this time in blue. There is a fine line between what a pop star wears on a TV show and what Joe Public would look good in on the street, and this suit teeters just on the side of stylish. For this reason we love it. Once again we see a bold cloth combined with a classic cut. Gary Barlow (and his stylist!) clearly understand balance.
This look shouldn't work but does. The checks are similar but not matching, and there's at least one too many colours in this outfit. Yet it looks great. The reason is the simplicity of the rest of the garments: black trousers, white shirt, black tie, understated shoes. The next time you think you're overdressed refer to this picture and you'll know…
This jacket is too tight. You can see the creases by the first button where it's straining. Nevertheless this is a quite a cool suit. The windowpane check is really interesting and I like the colour.
You may recognise the cut of this suit from the Jubilee party. He wore the same but in black. The jacket has some truly original features including the chain and the wide lapels, and regular readers of this blog will know what a fan I am of the scoop neck waistcoat. This would make a fantastic wedding suit.
If you are interested in commissioning anything you see on this blog to be tailored for you please do get in touch. We would be delighted to discuss your requirements.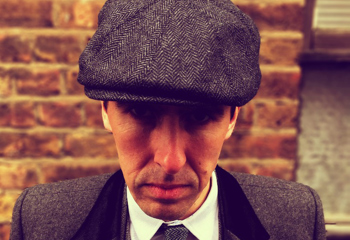 19 August 2019
The Peaky Blinders return to our screens on the 25th August 2019, guaranteeing two things: a whole lot of drama and a whole heap of sartorial style. But while each Peaky Blinder has their own individual suit style, they all share a love of one particular statement piece – the flat cap.
Style Tips & Advice
Celebrity Style
Style History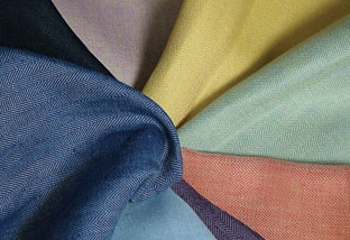 30 July 2019
You've heard all the advice about what to wear during a heatwave - linen suits, floaty cotton dresses, flip flops and sunhats so large they eclipse the sun...
Style Tips & Advice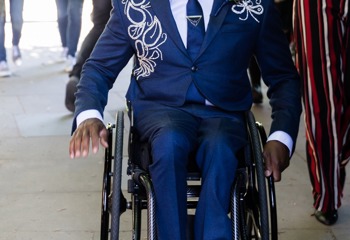 30 July 2019
No one throws a wedding like a celebrity; after all, they've got the means to really put on a show, not to mention access to all the best stylists and party planners. So, if you're tying the knot any time soon and are looking for that stand-out wedding outfit, why not take inspiration from some of the A-list?
Celebrity Style